While some riders who are in the Elite Men's class have a story that shows they were destined for great things from the age of 5, my story is a little different.
Truth be told, I started when I was 9 years old and wouldn't have won a race even if every other rider fell off. I loved the sport and I stuck at it. At age 6 I was diagnosed with diabetes, which has been a roller coaster ride to learn to compete with, even now I still have difficulties. I have not stopped riding and have put my head down and worked hard, ever since i decided BMX was for me. It has taken over 8 years in pro to get my first win.

My aim, to show people that coaching and working on the finer details brings about a better result. I want to show that if the dedication is there in any young athlete, you can make it.

Name: Adam Christopher Carey
Career Number: 923#

Qualifications:

- Bachelor in Exercise Science (Advanced strength and conditioning)

- Certified Strength and Conditioning Specialist
- Level 2 BMX coach

- BachExSci honours in Sprint Performance
- Currently undertaking PhD in ExSci

Years Racing: I started racing BMX way back in 99'.

Biggest Challenge: Winning!
What is your career like so far?

-State Champion 2006 and 5th in pro- AA finalist State Championships 7th, 2008- Regional champion and Metropolitan Champion 2007 (Victoria)- Regional Pro finalist 2008 to 2010- Multiple state finalist 2nd,3rd,4th,8th,3rd, 2002 to 2005- World Championships Elite Men 2009- 2011 Maitland SS final 7th- NSW 2012 Final 1# 8th - 2012 NSW vs VIC finalist 8th- 2012 Spring Cup 3rd- 2013 Nerang TT 19th- 2013 Sleeman SX TT 16th. 2014 act AA Men finalist, 2014 Elite Men Semi Finalist at Shepparton Nationals, Multiple 2014 State Round finals.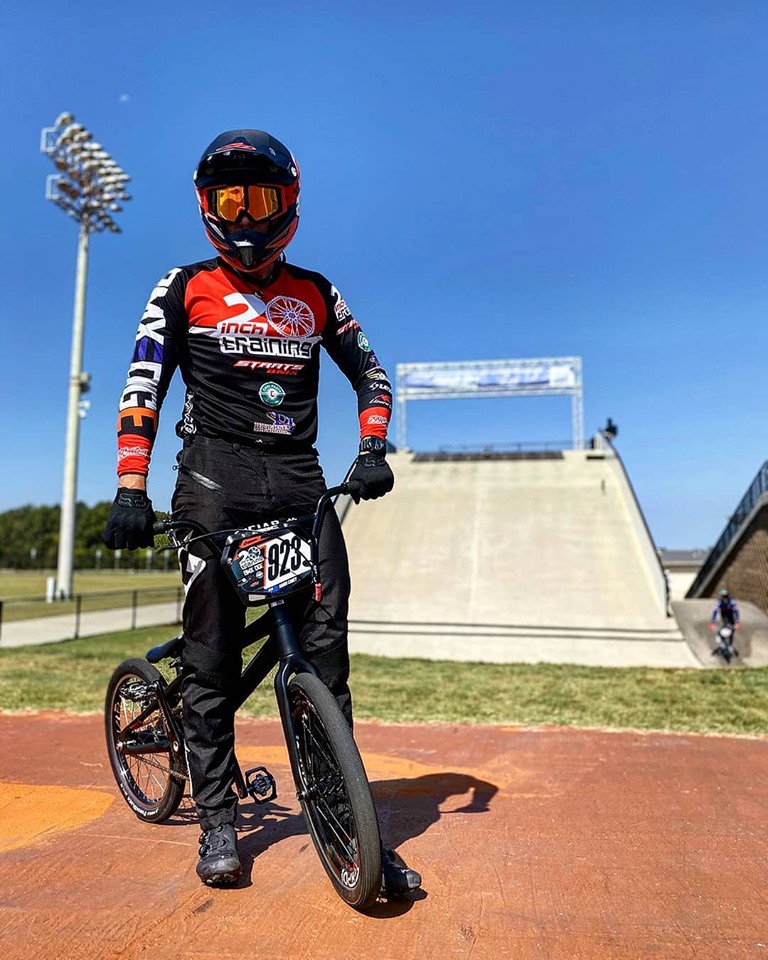 Goals: To win the races i enter wherever i am, be it Australia, UCI or USA. To coach successfully and to be recognised as one of the person's who professionalised BMX mechanics. To beat the people who doubt me and to show the BMX coaches specifics count for something!

Sponsors: 20inch Training, Staats Factory BMX, BMX EDGE, Supersports, Ciari Racing Products, Onyx racing products, Lizardskin Grips, Bikecorp and Tempo BMX.

Thanks: Thanks to all the people who support the website, also thanks to my parents Barb and Chris and wife Natalie. Cheers guys!